We Provide Unique Logo Designing in India that is Result Oriented
That you are here indicates that you want to learn more about our logo designing services India and things related to it. A logo gives the brand a recognition and most of the leading commercial organizations use the logo to identify their brands. But the logo designed is not only about creating an icon for your enterprise, products, and services but also represents your company before the community of target audiences that are potential buyers of the product and/or services promoted by it.
We are the Leader in Logo Designing in India
We are the industry leader in logo designing in India. Our logo designing process follows a specific pattern making it transparent and customer-friendly. We understand that the logo of an enterprise can be instrumental in making or breaking of a business. Clients that reach out to us after conducting their researches and checking of various logo designing agencies will always get the best designed logos serving their purpose of getting best logo designs at affordable prices.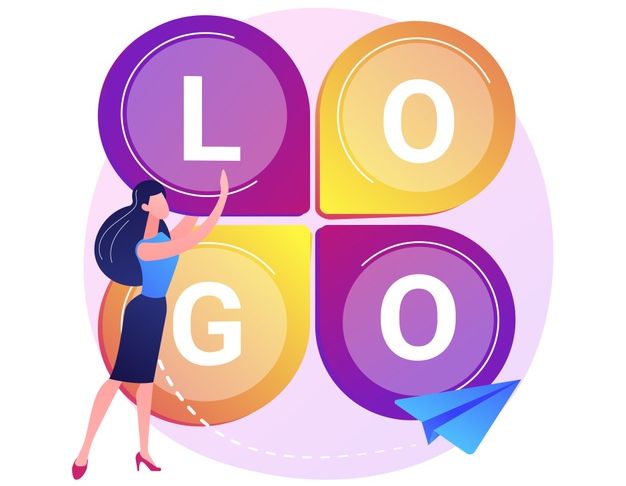 What Makes us the Best Logo Designing Company India
Why we are considered to be the best logo designing company India? There are several reasons for this.
We design logos that can establish rapport with the target audiences;
The logo designed is capable of transmitting your message to the audience;
It becomes a part of the marketing of your products and/or services; and
The logo designed is not only a business symbol but also effective tool for developing strong brand identity.
Our services are qualitative and result-oriented and are available at most competitive prices.
We are Multi-Purpose Logo Designing Agency India
Logo designed by us is unique because it can serve multiple purposes giving due recognition to your brand. The purposes that we ensure as the top logo designing agency India are as follows.
Logo designed by us can transmit your messages accurately to target audience;
Professionally designed these logos can help in greater traffic movements to your site and increase the rate of conversion of potential buyers into real ones;
In addition; professionally designed logo can convert customers in to loyal ones; and
It works the same way when displayed on social networking media sites.
Advantage of using our services is that you do not need engaging different designers for designing logos. Instead; you will find in us the best when you decide to hire logo designer India.
Choose From a Host of Logo Design Packages India
Our logo designing revolves round the concept of providing the clients what they exactly require. We also understand that the preferences and requirements of every client are different. We offer different logo design packages India and you can choose one that matches your requirements and budget the best way. Whichever you opt for you will always get the best from us irrespective of your choosing a low-cost design or high-cost elite design. For resource constrained medium and small enterprises our standard and basic package could be most useful. It means that we have something for every customer and you will never return from us empty handed.
How We Work On Designing Your Logo
When it comes to designing the best logo for the client we follow a specific pattern where we start with an in-depth analysis of the brand and what could be best for creating the brand recognition. The logo for you is designed by us going through the following exercises.
We study what your brand is and what it requires for brand recognition
When you hire logo designer India the main objective is creating a brand identity to popularize your products and/or services among the target audience. We understand that the logo designed is meant to impress a particular set of customers. We start with finding out the brand ideology as well as the vision and mission it can serve. Our team of experienced and expert designers will know exactly what your brand is and what points should be highlighted on the web so that the viewers reaching out through search engine or social networking media sites will come to know things you want to inform them through the logo. Our expert team has been instrumental in carrying out successfully with their logo designing in India.
Logo designed by us reflects the nature of client's business
As the most sought after logo designing agency India we always ensure that the nature of business of the client is duly reflected in the logo designed. In order to be most effective the logo designed has to align with your business. Only such logos can create an effective brand recognition for your enterprise.
We Create first impression that lasts long
When we design your logo reflecting the nature of your brand we work on the principle of creating a very good first impression. The reason is that many viewers will have the first impression on viewing the logo designed and such impression can be positive or negative. A positive impression will help promote your business whereas a negative first impression will inspire the customer to turn their attention to others. As a leading logo designing company India we ensure that the logo helps in registering huge impression in the minds of viewers many of whom are potential buyers of the products and/or services offered by you.
Get customized logo tailor-made for you from us
One of the reasons that inspired many customers to opt for our logo designing services India is that we don't stick to factory designs but allow the customization of the logos according to the preferences of our valued clients. We allow customization facilities not only for new logos but also for redesigning of the existing logos.
Prices we charge are affordable
Whatever logo designing you may be looking for we always provide you the best logo designing services India at most affordable prices. Add to this the pre and post project help and assistance and you will be convinced that we are the best in business.
East or west; we are the best and ready to offer services. It is now for you to take positive step by requisitioning one of our logo designing packages India.