Reliable and Affordable Mobile Apps Optimization Services Delhi NCR, India
Mobile Apps Optimization Services India: We are living in an era of Applications. We can accomplish even fastest transaction on our respective smartphones through the use of Mobile Apps. According to a research two-third of population uses Smart phones regularly and use mobile application for most of their social engaging activities.
To offer this rapidly growing base of mobile web users with an optimal experience, maximum business or website owners are pursuing Mobile Apps optimization services Delhi NCR, India. Mobile app optimization can turn out to be a major differentiating factor here because keeping a customer waiting is one of the prime business sins in today's fast-paced financial system.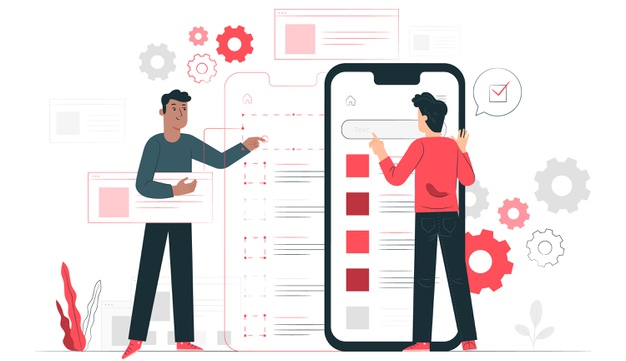 What is Mobile App Promotion Service?
The app optimization services by mobile apps Promotion Company Delhi NCR can be explained as an action through which an app is optimized in a method that it offers smooth experience to customers without any hiccups. Therefore, mobile app development companies are working towards making the procedure of optimization as short as possible. We are the leading mobile app optimization service provider and we follow step-by-step procedure to offer Mobile App Optimization services to our clients.
How we execute Mobile App Optimization Services?
Keyword, Title, Description – Keyword, Title and description plays a vital role in app store. Our Mobile App optimization services experts optimize the keyword, title, and description of your app so as to improve its ranking on Play store or app store.
Reviews & Ratings
Good and positive reviews of a mobile application indicate that your mobile app is helpful for users. This is a significant determinant of elevated rank on both the Google Play Store as well as Apple App store. Our professionals will persuade reviews and ratings for your app.
Endorsing Install
Our skillful mobile app optimization specialists will run campaigns to promote installs. We will drive maximum traffic to your mobile application in app store with global promotion. We offer more app's page visit as well as more backlinks are extensively believed to boost app ranking.
Screenshots
Although we know screenshots don't play a direct role in ranking, they promote installations that boost ranking. Our specialists will recommend you intriguing screenshots having a probable to enhance installs. Our professional experts will also conduct A/B testing to discover the most performing screenshot.
Localizing app listing
Localization of apps improves adoption and conversion. Our mobile store optimization consultant can easily localize your mobile app for maximum potential customers.
Page Tech Solution are the leading mobile app store Optimization Company to provide best practices in mobile app store optimization. Get it touch with us Today @Contact whatsapp at +91 8800154922 or email your business requirement at [email protected], Get free analysis and quotes with in 24 hours.